Mr. Smith: A New Vice Principal for CHS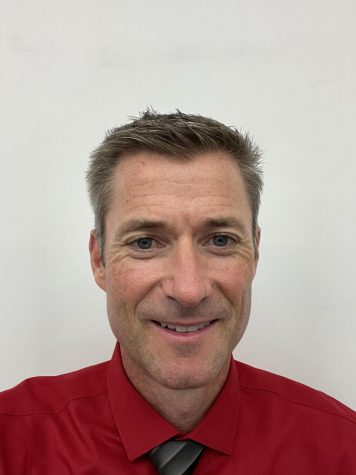 A new vice principal always heralds a change for the school, but in this case, Hopewell Valley's students don't have to worry: Mr. Anson Smith will bring commitment and involvement to the position.
Mr. Smith started his teaching career over 20 years ago, heavily influenced by his love of history and his high school social studies experience. He first taught at a high school in Massachusetts and then moved more locally to Hunterdon Central Regional High School. 
While Mr. Smith has enjoyed his years as a classroom teacher, he desired to assist students and families at the building level. Although this will be his first vice principal position, he has worked as an educational leader throughout his career. Mr. Smith also wanted to make possible for students the sort of positive experience that he had throughout his years in school.
Students at CHS should be able to connect with his interest in various subjects. He has always had a love for sports and has been coaching soccer as long as he's been able. He is finishing his 14th season as the Head Coach of the boys soccer team at Hunterdon Central. But his myriad interests and experiences do not end there. One of his favorite memories of high school was playing trumpet in the band. His diverse friend group supported him as well, and he recalls spending a lot of time with his closest friends while he was in high school.
When asked about what he would like to share with his future student body, he stated that he "looks forward to being a positive resource in our school community and leading with energy and enthusiasm every day." 
We will be lucky to have him, and expect he will be a good influence on our school, one who reflects the qualities of Hopewell Valley.
Leave a Comment