Taylor Swift's Midnights Album- A Review
Arguably one of the most popular female artists of the past decade, Taylor Swift has immersed her fanbase in a melodic blend of passionate storytelling and vibrant pop undertones. Midnights, publicized as a chronicle of the numerous long, sleepless nights throughout Swift's career, is the singer/songwriter's 10th original studio album, coming nearly a year after the re-release of Red (Taylor's Version).
Considering myself a devout "Swiftie," I managed to peel my eyelids open at 12am on October 21st to get an early listen of the album that was rumored to share similarities with Lorde's iconic 2017 Melodrama album. To say that the late night was worth it would be an understatement. 
Created alongside songwriter and record producer Jack Antanoff, the album is what many consider to be a fusion of Swift's iconic Reputation era lyricism and the alternative sounds and emotion of Folklore.
Track 1 on Midnights is the heavily anticipated "Lavender Haze," a phrase which Swift claims refers to the feeling of being truly in love. As someone who had a literal lavender phase this past summer (I am not kidding… I currently have a rather large bundle of lavender in my room), I took the song title as a sign that it would be a favorite of mine. My expectations did not deceive me. The song is certainly one that I expect to be a radio hit, given its pop-like sound in comparison to Swift's recent discography.
Any true Swiftie knows the importance of the singer's Track 5's. They always happen to be the most heart wrenching yet powerful tracks; think "All Too Well," "My Tears Ricochet," "tolerate it," and "The Archer." This pattern was continued in Midnights with a tale of adolescent realization that only Swift could craft with such artistry. "You're On Your Own, Kid" is likely one of the most relatable songs on the album for Swift's teenage audience, featuring lyrics such as "I didn't choose this town, I dream of getting out" that resonate with much of today's youth. 
Another personal favorite from the album is "Bejeweled," an upbeat and youthful track that has transformed into a popular TikTok trend in which sparkling outfits are flaunted to the song. "Bejeweled" is certainly the self-love song of the album, with lyrics such as "When I walk in the room I can still make the whole place shimmer" serving to uplift fans after they sob to "You're On Your Own, Kid." Believe me, I know from experience.
After my initial listen at 12am, I was unfortunately unable to stay awake for the "chaotic" special surprise that Swift had been planning to announce at 3am. However, I awakened at 6:30am to seven more tracks, including my current favorites "The Great War" and "Would've, Could've, Should've." As a fan of Folklore and Evermore, I appreciated the familiar emotional connection that these songs offered, expanding the diversity and vitality of the album as a whole.
The renowned quality and authenticity of Midnights is truly in line with the rest of Swift's discography and ensures that the album is not one to be missed.
Leave a Comment
About the Contributor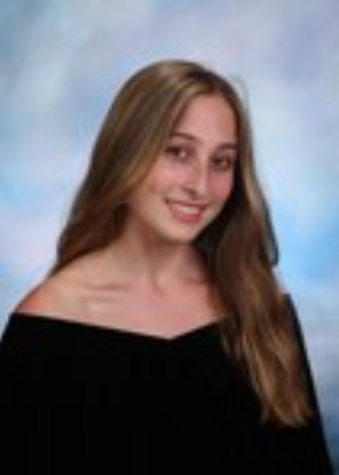 Sarah Gross, Managing Editor
Sarah Gross is a Senior and Managing Editor for the Bulldog Reporter at HVCHS. She has written numerous articles for the newspaper and pursues journalism...